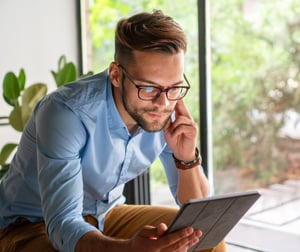 Hi Friend, we need your help.
Each quarter, we send out a survey to all of our employees asking you to let us know how we're doing. It's short and to the point, taking no more than a minute or two to answer.
Several of you have asked why we do it, and why we send it out every quarter?
Simply put, these surveys are an important part of living up to our commitment to provide you with the best experience we possibly can. Your answers tell us how we're doing and help us identify areas for improvement.
We send them out quarterly because in today's world things change in a hurry. We want to make sure we're giving you a consistent opportunity to give us your opinion and feedback.
Our next email survey will go out next week through Survey Monkey. We hope you'll take a minute to share your thoughts with us – it's completely anonymous and helps us find ways we can do more to help you.
Thank you and stay well.