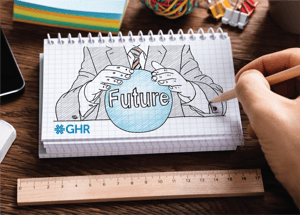 There are a lot of things to look forward to with the start of a new year. One of my favorites is the landslide of expert predictions of what to expect in the year ahead.
So, to close out 2021, I thought it might be fun to share some of these more light-hearted predictions for 2022. Enjoy.
According to TheTakeOut.com, Top Food Trend Predictions
Gamifying candy will be a big trend, such as Jelly Belly's flavor guessing game
Popcorn will become the hottest snack as more product varieties are introduced, like chocolate mint popcorn and hibiscus popcorn
Non-alcoholic cocktails and booze-free bars will become a hot category
Filipino flavors will become the latest taste trend across the country
Robots and robotics usage will see a big uptick in restaurants around the world
According to Judy Heavenly, The Enquirer Psychic
The U.S. Post office will offer banking services at select locations where customers can deposit business checks

Paris Hilton and her new husband could expect a baby in 2022. It would be a boy.

CNN to be bought by Jeff Bezos or another large corporation, and a major overhaul will take place bringing in a more diversified news team to fit the modern times.

Unexpected illness for Vladimir Putin, and protests, uprising and unrest in in his country.

Pickleball will become a fast-growing recreation sport and some schools will adopt this sport as an alternative to basketball.

Simon Cowell and Lauren Silverman marry, and Her Majesty or Prince Charles, knights the movie and entertainment mogul.
According to Sports Illustrated, March Madness Predictions
Final Four: UCLA, Michigan, Kansas, Gonzaga
National Champion: Split prediction – UCLA, Gonzaga
National Player of the Year: Drew Timee, Gonzaga
Freshman of the Year: Paolo Banchero, Duke
According to Team Up, Fitness Trends for 2022
Fitness consumers will opt for small group personal training versus a commercial gym
Fitness studios are becoming the center of socialization
Mental health will be a major topic of discussion
People are hesitant but hybrid is here to stay
Customers have gotten used to working out alone
Fitness customers are hyper-aware of safety
According to The Farmers' Almanac, The Winter Weather Predictions
The Northeast will have a typical winter with a stormy January and tranquil February
The Great Lakes, Midwest and Ohio Valley will have more than their fair share of cold and flaky weather in January and even more in February
The Southeast will have a chillier than normal winter with a mixed bag of precipitation
The Northern Plains and Rockies will have a hard winter with lots of stormy weather and possible blizzards
The Southwest will start out mild but have frigid and flaky weather in late January and February
The West will enjoy a fairly typical winter with average precipitation and temperatures
According to Gold Derby, Academy Award Winners
Best Picture: The Power of the Dog
Best Director: Jane Campion, Power of the Dog
Best Actress: Kristen Stewart, Spencer
Best Actor: Will Smith, King Richard
Best Supporting Actress: Kirsten Dunst, The Power of the Dog
Best Supporting Actor: Kodi Smit-McPhee, The Power of the Dog
Let's fact it, predictions are fun, but no one really knows what the future might hold. Just remember, no matter what it holds, we're here for you.
Here's to a healthy, prosperous, and joyful 2022.
Stay well.