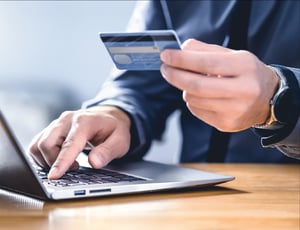 The Federal Trade Commission (FTC) received more than 2.1 million fraud reports from consumers in 2020, with imposter scams remaining the most common type of fraud reported. In their latest 2021 update, the FTC reported that financial loses to scams is up 50% when compared to the same period last year.
Based on 2021 statistics, the five most common fraud categories reported are:
Imposter/Identity theft scams
Online shopping scams
Prizes, sweepstakes, and lottery scams
Business and Job Opportunities
Internet services scams
No One is Immune
It's important to realize that we are all potential targets for scammers. According to experts, one of the largest risks we face is our own false sense of security from believing we would never be a target; that we are too young, too smart, or too savvy to be fooled.
The statistics tell otherwise. Yes, those age 60 and above are the most likely to be targeted, however, according to 2021 FTC reporting the next two age groups most targeted are 30- to 39-year-olds and 50- to 59-year-olds. As for dollar losses by age, the 30 to 39 age group leads the way.
Old School, New School
Spammers use an assortment of contact methods to steal your money. So far this year, the most common contact method is by phone. Though only 10% of those contacts result in dollars lost by victims, the total dollars lost to phone scams still leads all other tactics.
Over 50% of scam efforts come from online contact (text, email, web, social). Of these, Social Media is the most common and results in the most money lost through digital tactics.
Pandemic Related Scams
No opportunity is off limits to scammers and that includes Coronavirus-based scams. Identity theft, treatment scams, charity scams, even funeral assistance scams are all making the rounds. Protect yourself:
Don't post online photos of your vaccination card
Learn how to research charities and check out all charity claims
Be suspicious of any electronic contact from distant family members or military personnel in need of money
Contact FEMA directly for information on the COVID-19 Funeral Assistance program
Resources for More Information
The more you know, the safer you are from scammers. Here are five resources worth taking the time to review.
No one is safe from falling victim of a scam, but you can help protect yourself, your family, and your loved ones by staying alert to, and aware of, fraudulent activity.
Stay well.