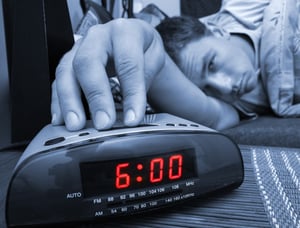 Hard as it is to believe, it's time to Spring Forward. Yep, this weekend we all (well, almost all) adjust our clocks on Saturday night and kick-off the start of Daylight Saving Time (DST).
And yes, officially it is Saving…not Savings
.
When?
Daylight Saving Time always begins on the second Sunday in March and ends the first Sunday in November. So, this year, we officially start DST on Sunday, March 13, 2022, at 2:00 A.M.
Why?
There's some debate on this topic, but the simple answer is that the United States officially adopted DST during World War I (until 1920) to increase U.S. productivity. DST was reinstated during World War II to save energy. The current daylight saving period was established when the Energy Policy Act of 2005 went into effect in 2007.
Everyone?
Nope. Among states, Hawaii and Arizona do not observe DST. In Hawaii, sunrise and sunset occur at the same time each day throughout the year, so there's no reason to change. Arizona opted out to give residents lower temperatures during waking hours.
Bottom Line
The bad news is we lose an hour of much needed sleep. We go through weeks of adjustment to reset our internal clocks, while doing our best not to be late for important events.
The good news, an extra hour of daylight. Studies show there are a variety of health, safety, and quality of life benefits that come with squeezing another hour of daylight into our days.
Either way, change your clocks Saturday night because it happens this Sunday! Stay well.